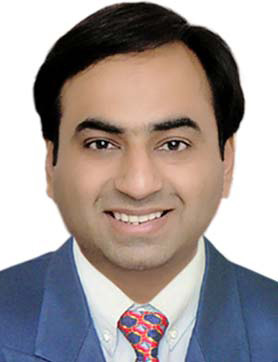 Sometimes you meet someone in your life that carelessly showed snippets of genuine kindness, never realizings how much profound impact it would have in your heart. It touches your soul in a very special way. That's the kind of impact Sir Ali Khamusi had imbued in our senses. There are so many things we feel but are unable to put into words, because the influence he had on our lives is one that is unable to be comprehended, even by a math prodigy like him.
He was an incredible educator, an honourable mentor, and a friend that only comes along once in a lifetime. The spectrum of emotions we felt upon hearing this lovely human being passed away not very long ago cannot be described in words.
He shaped futures. He moulded doctors, lawyers, and educators while also shaping people who are passionate about what they do. He exemplified the phrase "do it with a passion or don't do it at all." More often than not, he would jump up and down, taught until a marker broke, and flail his arms just to prove a point so the students could better understand the subject he loved so dearly. The passion he exhibited for a subject many students openly disliked made that dreaded subject not only tolerable, but enjoyable. While he was so passionate about teaching math to anyone he could, he was passionate about everything he did. The point is, there was nothing he did half-way, and I hope he knew not only was it noticed, but it was admired and appreciated.
He treated his students as equals, and never failed to go out of his way to help them become more successful, which was respected immensely. He was a giver: In words and in his actions. He made me feel I was his favourite student, because of his conduct, but then I started noticing he showed the same compassion to other students. I realized that was his nature, which transcended cultural boundaries.
He was also gifted with a good sense of humour. He combined his teaching with levity, which is one of the things that was endearing to us. There was never a dull moment in his class. Without a doubt, he is the finest educators I will ever know, and the same can be said for hundreds of other students whose lives he changed. While he was changing lives and pushing students to be as successful, he never asked for anything from anyone. Endlessly he helped others, believed in others, and supported others all while never asking for help.
Thank you Ali Sir. Thank you for believing in me when I did not believe in myself. Thank you for all the corny jokes and silly nicknames. Thank you for aiding the direction of my career path. Thank you for gracing my life with your presence in it, thank you for the memories, and thank you for leaving your handprint on my heart.
We will always, always, keep your presence alive. We will never forget you. May God bless you, and may you rest in peace.
We love you and miss you.
– Sharik Dokadia (Student)